Do you want to collaborate with a cool local brand that stands for ultra-premium quality organic matcha and a healthy lifestyle? Are you looking to broaden your healthy offerings, add value to your brand and customers experience while diving into the world of matcha?
We want to hear from you! Our "____ x Whisk" program features competitive wholesale pricing, unparalleled quality, free trial, marketing support, training and recipe development, free local shipping/delivery, and much more. 
Please email: partners@whiskmatcha.ca to get more information on Whisk Premium Matcha partnership/wholesale program.
Together, we can spread health, spread love, and build a community.
Cafe/Bakery Partners
CANADA:

Beta5 Chocolate
409 Industrial Ave, Vancouver

-
Level V Bakery
39 Kingsway, Vancouver
-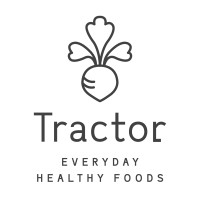 Tractor Foods
Downtown Location:
335 Burrard St, Vancouver, BC
Robson Location:
547 Robson St, Vancouver, BC
Olympic Village Location:
1751 Quebec St, Vancouver, BC
Burrard Location:
335 Burrard St, Vancouver, BC
Broadway Location:
601 W Broadway #20, Vancouver, BC
Victoria Location:
805 Government St, Victoria
Toronto Location:
151 Yonge St, Toronto, ON
Remi Patisserie
High-end French Patisserie with Premium Ingredients
511 W 7th Ave #109, Vancouver, BC
-
CHAU Veggie Express
Plant-based Vietnamese Eatery
5052 Victoria Dr, Vancouver, BC
The Federal Store
Mount Pleasant:
2601 Quebec St, Vancouver
Whitewood Coffee
3208 Oak St, Vancouver
SayHello Sweets
620 Quebec St, Vancouver
-
Little Fox Bakehouse
8181 Cambie Rd. # 1180, Richmond, BC
- 
Boba Run Gastown
102 W Hastings St, Vancouver
-
Catch 122
122 W Hastings St, Vancouver

-
Fox & Oak Coffee
1396 Main St, Squamish, BC
-
Passione Gelato (Parq Vancouver)
55 Smithe St, Vancouver
-
Flavor Balance Coffee Bar
619 Belmont St, New Westminster,
Mr. Gold Gelato
3480 Moncton St, Richmond
Khab Tapioca
2-2790 Pembina Hwy, Winnipeg, Manitoba
-----------------
The United States:

Virtue Juice Bar
1670 E Monte Vista Ave #102, Vacaville
RETAIL PARTNER
IGA West Vancouver
2491 Marine Dr, West Vancouver

Vancouver House
1423 Continental St, Vancouver
West Vancouver
1650 Marine Dr, West Vancouver
Fleetwood Surrey
15930 Fraser Hwy, Surrey

Panorama Surrey
15127 BC-10, Surrey

Whistler
4330 Northlands Blvd, Whistler, BC
Kamloops
20 -1320 Trans-Canada Highway west, Kamloops

COLLABORATORS
PLANT-BASED MATCHA CHOCOLATE BY: